"Oushou" Means Craftsman In Japanese
---
---
Japanese Restaurant
---
Taking artisan spirit as persistence and a long-term goal, we treat every little thing in our restaurant with rigour and strive for excellence. We follow the essence of Japanese cuisine, taking freshness and originality as the base, without adding too much seasoning, but only highlighting the original flavour of ingredients. Together with our elegant, comfortable environment and extensive wine list, we are committed to bringing our customers unparalleled satisfaction of both taste buds and mind.
---
View menu
---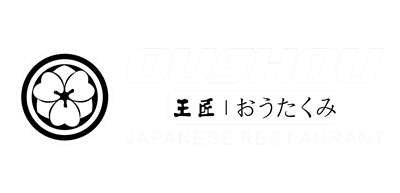 ---
Welcome to OUSHOU, a culinary haven nestled in the heart of Melbourne, where the artistry of Japanese cuisine comes to life in a symphony of flavors and textures. Our restaurant, OUSHOU, invites you on a fantastic journey that suprise you and your friends, offering a modern and immersive experience in the world of Japanese culinary excellence.
Situated in 5 different locations of Melbourne, OUSHOU is more than just a restaurant; it's a celebration of Japanese culture and Austurlian ingredients. From the moment you step through our doors, you'll be transported to a realm where precision meets passion, and each dish is crafted with most attention to detail.
YOUR HAPPY PLACE
50+ JAPANESE CUISINES
---
At OUSHOU, we take pride in sourcing the finest and freshest ingredients to create a menu that reflects the rich diversity of Japanese cuisine. Whether you're a connoisseur of sushi, a lover of sizzling dishes, or eager to explore the nuanced flavors of wagyu and tempura, our menu is a curated combination of both Japanese & Australian culture.
Our chefs, trained in the time-honored techniques of Japanese culinary craftsmanship, bring their expertise to every plate, infusing each dish with a balance of flavors that tantalize the palate. The ambiance at OUSHOU is dedicated to complement the dining experience, providing a cozy and sophisticated setting where you can savor every moment.